The British Grand Prix may not be on until July, but tickets are already selling out, with nearly all platinum grandstands already snapped up by eager early-birds.
At the time of writing, tickets are still available for Becketts and if you're looking to grab a grandstand seat, we can't recommend Becketts enough – the best view of all.
As well as getting yourself a ticket for the race weekend, have you considered how you're going to get to and from the track, or even better, considered staying at the circuit?
Since 2006, Badger has setup camp on one of the surround campsites at Silverstone and it really is the best way to go to the biggest weekend in British motorsport.  Camping is great because you're only a max 10minute walk to the track, you're 'in'  the grand prix atmosphere for days, and it's great value too.
It's more "glamping" than camping…
If the word 'camping' strikes thoughts of old 1970s canvas scout tents and steel poles in windy and rainy nowheresville, think again – F1 camping is a little different. Firstly, tents are high-tech bits of kit these days, many folk have the equivalent of 2 or 3 bedrooms and a lounge and they are actually waterproof.
In fact, it's so comfy, that you could use the trendy term of 'glamping' for the British Grand Prix, especially true if you opt for a camping package with one of the great companies such as intentsGP.  In short, they offer the service of setting up your campsite, ready and waiting for your arrival – simply choose one of their tent packages at the Silverstone F1 Camping and you're sorted.  Most of the packages give you a tent, with air beds, bedsheets and duvets, already to ensure you're comfortable thoughout the weekend.  The tents are even equipped with a coolbox which is refilled with ice daily.
As well as the tents, there's also the main central intentsGP marquee with tables, chairs, wi-fi and television – home from home!
Badger will be there too…
By going with a pre-arranged campsite, you'll be part of a great mini-community of like-minded fans and by going with intentsGP, you'll also be enjoying the weekend with Badger GP – we'll be hosting an evening over the weekend with a prize raffle and one of our now famous 'Big Grand Prix Quiz' sessions for you test your knowledge of F1 past and present in a pub quiz style and win F1 prizes too.  There's also going to be some special guests, although details about that are under wraps for now.
So what are you waiting for…
Head over to the Silverstone website to book your British Grand Prix tickets, or use BookF1 and then head over to intentsGP and grab yourself one of the best camping options too.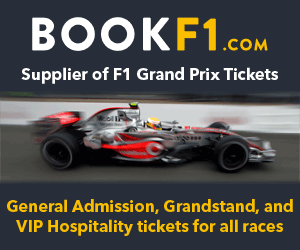 Still not convinced?
If you're still unsure of this whole setup, check out intentsGP on Facebook, on Twitter or ask Badger more about it in the comments below or via our Twitter.  For now though, have a look at some of the previous British Grand Prix camping with intentsGP below:
See the intentsGP
Facebook
and
website
for more photos!