Paris, Tuesday: The FIA, the governing body of world motorsport, has today expressed its "grave concerns" over a shortage of drivers that will become apparent in 2010.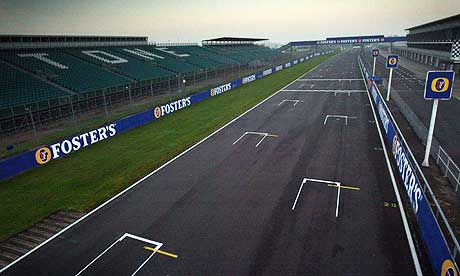 This weekend's announcement of the GP3 series, a GP2 and F1 feeder series that will look basically the same as Formula One only with smaller cars and being slightly cheaper, has led motorsport authorities to consider whether the amount of choice now given to young drivers over what series to drive in will mean that there will not be enough pilots for every series to run a decent-sized grid.
"I mean, how many one-make, open-wheel formulas do there have to be before somebody realises that enough is enough?" FIA President Max Mosley asked rhetorically today. "We've got GP2 and F2, F3 series in Britain and continental Europe, more Formula Renaults than you can shake a stick at and I think the Italians are still running Formula 3000, even though everyone knows that stopped being cool about five years ago."
Mosley believes that the introduction of "novelty" one-make series, such as A1GP and Superleague Formula, have compounded the problem further: "Quite a few otherwise-sensible young drivers are wasting their time driving in these jingoistic and unnecessary categories," said Mosley.
One solution is believed to be opening the doors to the offspring of prominent racing figures. Proud fathers such as Nigel Mansell, Damon Hill and Jan Magnussen are already seeing their sons rise through the racing ranks, but the FIA president is keen for this trend to continue. "Maybe a Deletraz Junior?" Mosley hinted.
Coincidentally, the FIA today also announced their intentions to launch a new feeder series to their F2 category, based on low-cost principles with "arrive-and-drive" cars looked after by Jonathan Palmer, of F1 obscurity. Mosley denied that the championship's existence had anything to do with the GP3 announcement, and said that they were currently searching for a name for the series, given that "Formula 3" was already taken.