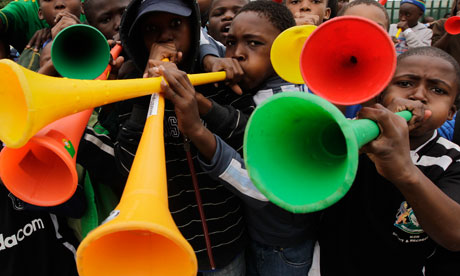 The Formula One Teams' Association have declared that they agree with football fans who wish to see the vuvuzela banned for crowds watching World Cup games in South Africa.
The controversial horn-like devices have attracted complaints from fans, players and officials alike, who see them as an annoyance and a distraction.
"Having watched a few World Cup games on TV, we agree that the vuvuzela should be banned forthwith," FOTA President Martin Whitmarsh said. "It defies belief that these professional sportspeople are expected to do their jobs in the face of such a massive distraction from the noise generated by these devices."
The rest of Whitmarsh's comments were drowned out by the sound of 24 passing V8 engines.