Monaco, Thursday: Mercedes GP CEO Nick Fry has led calls for Formula One to modernise at this week's Motor Sport Business Forum, claiming that the sport needs to utilise new media in order to widen its global appeal.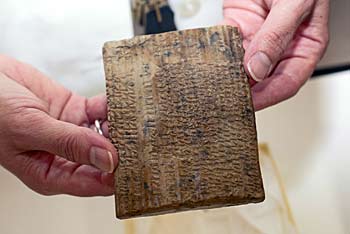 Writing in a pamphlet issued yesterday in the Principality, entitled A Treatise on the Relevance of the Modern Communication Methods to Formula One, Fry insisted that F1 was "years behind" in embracing new ways of bringing the sport to fans around the world.
Formula One Management, led by Bernie Ecclestone, has been staunchly defensive of its business model over the years and has so far refused to modernise, with race results announced after Grands Prix by town crier and contracts sent back and forth between FOM and race promoters by carrier pigeon.
However, Fry argues that it is time for change: "The modern media encompasses far more than the archaic methods employed at present by FOM," he writes. "Just this morning I sent a telegram to my colleague Ross Brawn, and in just twenty-six hours a message from Monaco got all the way to Brackley. It's hard to imagine the media revolution going any further than this."
Fry has also indicated that new technologies such as "the speaking-tube" should also be considered as tools for the future of Formula One. "F1 is an unquestionably modern sport, and should be embracing the most modern methods possible to market itself to the world," he concluded. On the back page of the pamphlet is an advertisement for a new brand of abacus, endorsed by Fry himself, which he promises will "make far easier the previously tedious job of calculating pit strategies."
The Motor Sport Business Forum continues today, with delegates scheduled to discuss the internal combustion engine as an exciting development for the future of Formula One.