Paris, Thursday: The FIA has moved to clear the air regarding the possible futures of new teams in Formula One, after speculation that teams could be permitted to miss up to three races during the season.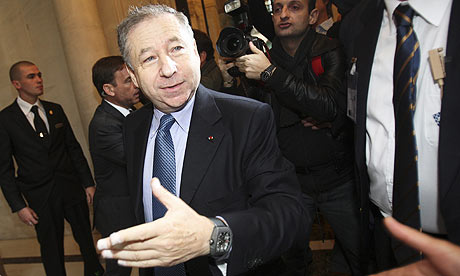 Recently FOM boss Bernie Ecclestone and FIA President Jean Todt both confirmed that the "three strikes and you're out" rule was in force, allowing teams like USF1 and Campos – whose participation at the opening race of the year in Bahrain is still in doubt in some quarters – to potentially have until April to get their house in order before they are committed to racing in F1.
However, the FIA has today issued a clarification to reaffirm the commitment of each team to Formula One: "It is clearly stated in the Concorde Agreement that each team is obliged to compete in each Grand Prix, barring force majeure circumstances such as fires, floods, wars and so on.
"This being said, it is also true that provision is made in the Concorde Agreement for teams to miss up to three races before they are deemed to have withdrawn from the World Championship.
"The conclusion, therefore, is very clear: teams are permitted not to turn up to three events each season, as long as they turn up to every event."
Despite the confounding and contradictory nature of this statement, the organisation's legal department insist that the instructions are clear: "Really it's very simple. Teams can miss three events without penalty, but if they miss an event they will be penalised. What's so difficult about understanding this?" an impatient junior FIA lawyer said.
Clarifications on the part of the FIA have often served to only confuse the issue in the past, such as in last year's double diffuser controversy where the governing body affirmed that they couldn't possibly comment on the legality of the device despite that being their job.