Tokyo, Sunday: The list of drivers returning to Formula One after an absence of a few years could be set to grow even larger, as Japanese prodigy Yuji Ide looks likely to make an F1 return.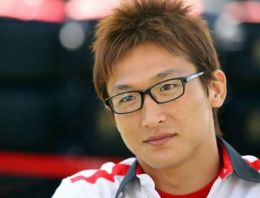 Like Mercedes driver Michael Schumacher and Sauber hopeful Pedro de la Rosa, Ide last raced in F1 in 2006, participating in four eventful races for the fledgling Super Aguri team. Now the Japanese driver may make his F1 return for an as-yet-unspecified team, who could be looking for Ide's unique blend of slight F1 experience and bizarrely erratic driving.
Ide's F1 superlicence was revoked after he was deemed to have caused an accident on the opening lap of the San Marino Grand Prix, which the FIA judged to obviously be a much more serious offence than deliberately parking your car on a live track or brake-testing an opponent for poorly specified reasons. However, the Japanese driver has (presumably) gained much more experience in his years away from F1, and will be looking not to tarnish his new F1 career with similar errors.
"If Ralf [Schumacher] can seriously be considering an F1 return, so can I," Ide explained today. "Really, it all went wrong for Super Aguri after I left. I was a pivotal part of that team and so I'd be glad to lend a hand to any new team struggling for success."
The announcement of a possible F1 return for Ide provoked a storm of activity among the Japanese motorsport press, with several websites shamelessly plagiarising the story without bothering to check the source.