Maranello, Tuesday: Top officials at Ferrari have expressed dismay today as it was revealed that the wrong Schumacher has been appointed to take the place of the injured Felipe Massa from next month's European Grand Prix.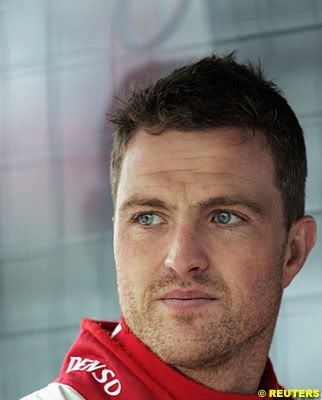 As soon as it became evident that the Brazilian, hurt after being hit on the head by debris in qualifying for the Hungarian Grand Prix, would be unlikely to be fit enough to race in the next few Grands Prix, rumours surfaced about who would replace Massa.
The most popular candidate among fans was Fernando Alonso, but some suggested Michael Schumacher, the seven-time world champion who dominated with Ferrari earlier this century. Ferrari have now indicated that they were intending to make the latter choice.
"It was all very simple, I told a young secretary at the office to contact Mr. Schumacher and get his signature on a contract for the next few races," Ferrari president Luca di Montezemolo told journalists. "She managed it with much greater ease than I had thought possible, so I was a little suspicious at the time.
"Then Ralf turns up to the factory and starts going on about how it's always been his dream to drive for Ferrari, and suddenly I realised the terrible mistake our secretary had made."
Ralf Schumacher enjoyed somewhat less success in Formula One than his elder brother, winning races with Williams but achieving little else prior to his retirement in 2007. Since then he has settled into the DTM – the German touring car championship – with alarming mediocrity.
"It's a real surprise. I'm pleased I can finally show my undeniable talent and skill to Luca," Ralf said, pointing to di Montezemolo, who was by this time sobbing in a corner and asking for the nearest television set.
The secretary was swiftly sacked from the Scuderia, though early reports say that she has now landed a job at the office of Italian prime minister Silvio Berlusconi.