Tokyo, Wednesday: Former BAR-Honda and Super Aguri driver Takuma Sato has denied that the reason he is struggling to find an F1 drive is because team principals believe he is "cursed."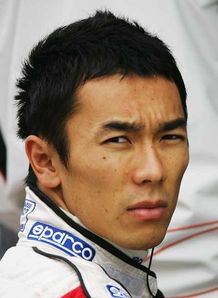 Every team the Japanese driver has ever driven for has either been sold off or financially collapsed within a few years of his arrival, and superstitious team bosses are reported to have steered clear of him for fear that the same thing might happen to them, should they hire the driver.
"This is completely ridiculous," Sato said to reporters, pausing momentarily to kick a black cat out of his way. "It's just coincidence that every time I joined a team, they seemed to undergo a mysterious and inexplicable financial decline, culminating in the team ceasing to exist."
Coincidence or otherwise, the rumours are reported to have influenced Scuderia Toro Rosso's decision not to recruit Sato despite his performing well in winter testing, although team principal Franz Tost has denied this, saying that the decision was taken because Sato "wasn't hard enough."
It is believed, however, that Sato entered talks with Toyota with the possibility of becoming a brand ambassador early this year. Weeks later, Toyota recorded their first ever operating loss and called off the talks. Sato has found it difficult to find sponsorship in recent years, recent associations with British bank Northern Rock and chain store Woolworths failing to work out.
Sato is optimistic of his chances of finding a seat on the Formula One grid in 2010: "With three new teams entering the sport, it should be easier for me to get a drive," he revealed. However, he also conceded that if these plans did not work out, there was a backup possibility: "I'm thinking about driving in A1GP; after all, it's the kind of strong and well-funded series I'm looking for."