Charlotte, Monday: Proposed new Formula One team USF1 USGP USGPE USF1 have today announced that they will not recognise Bernie Ecclestone's planned "medals" system if they enter the sport in 2010, instead declaring the world champion based on their own interpretation of the medals concept.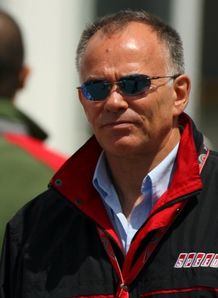 British journalist Peter Windsor, who is a key member of the fledgling team as well as an influential figure in the motorsports world, told reporters today: "USF1, which is what we're still calling the team because none of the alternatives are in any way appealing, does not accept Bernie Ecclestone's conclusion that the person with the most gold medals should be world champion."
He continued: "Here in America, in the Olympics, the medals table is sorted according to the total number of medals. If the medals concept is used in Formula One next season, USF1 will declare the world champion in this way rather than through Ecclestone's nonsensical, hierarchical system."
Ranking Olympic countries by the total number of medals scored usually leads to the United States coming out on top – such as in Beijing in 2008 where the Chinese were better in just about every single sport but the US managed to gain more medals in total by finishing second an awful lot. American authorities have constantly denied that this is why the table is sorted in this way, claiming that it is simply fairer: "It worked for Fernando Alonso, so why not for the USA?" Windsor pointed out.
USF1 even threatened to start a breakaway series if their ideas were not listened to. "We will construct an entirely American-friendly motorsport that corresponds to our ideas of how the sport should be run, preferably into the ground."
Proposals by the new team to run some of the races on oval-shaped tracks instead of the more usual "road courses," which feature both left and right turns, are thought not to have been taken seriously by FOTA, with commercial head Flavio Briatore instructing them to "sod off back to IndyCar."